Homegrown Chicken
May 16, 2021
From my computer I can look out the window at our broiler chickens pecking around in the grass and soaking up the sunshine on this beautiful 64-degree day.  They are getting all sorts of good nutrients to grow which in turn will provide delicious food for many families.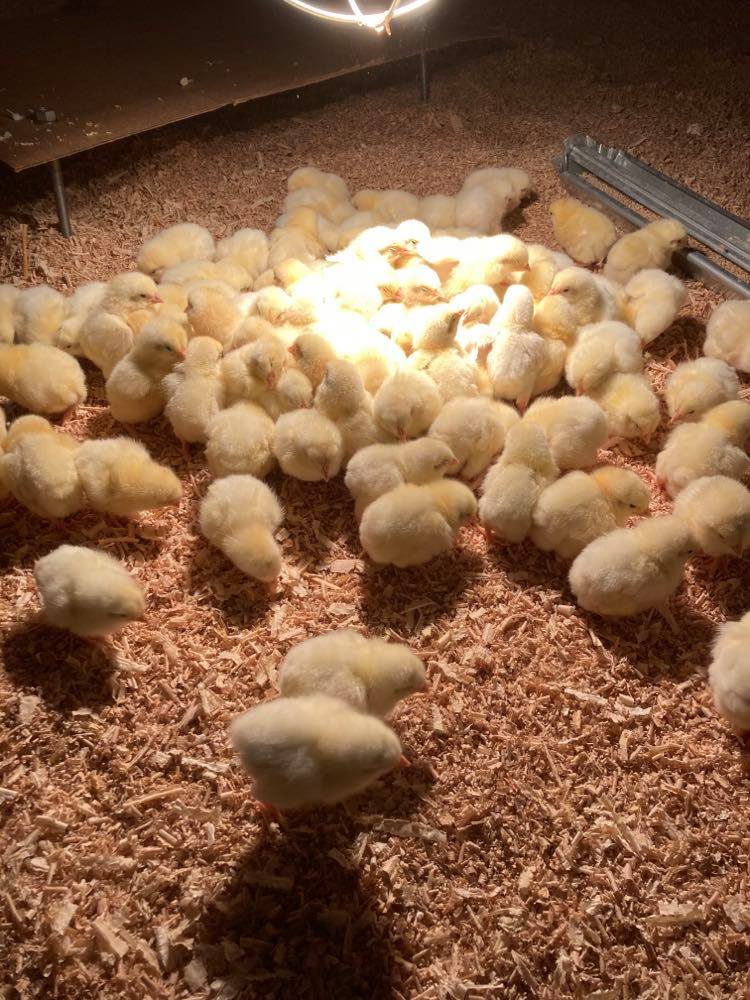 When our Jumbo Broilers first arrive, they are tiny, fluffy, chirping bundles of cuteness.  They start off in a brooder in the barn.  They are a meat birds and grow quickly.  They will get processed around 9 weeks.  Once they have their feathers and the nights are warm enough, they head outside.  They munch on alfalfa, grass, bugs, and chick feed.  We move them around the pasture in a chicken tractor.  The chicken tractor provides protection from predators as well as the sun and rain.  It also allows us to manage the pasture effectively by moving the chicken tractor several times a day to ensure the whole pasture is utilized.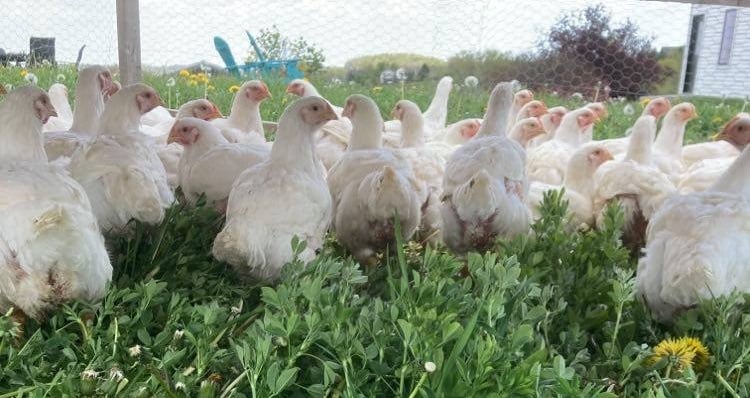 The Jumbo Broilers are bred for specific characteristics that make them good for eating.  Fast growth and plump breasts.  That makes for a tender bird with a lot of meat.  They do not get any antibiotics and have a non-medicated feed.  They are processed with water so there are no added chemicals like bleach or antimicrobial washes.   
Most likely you are used to cooking with chicken breasts.  So, what do you do with a whole chicken?  Here are a couple ways we enjoy whole chicken: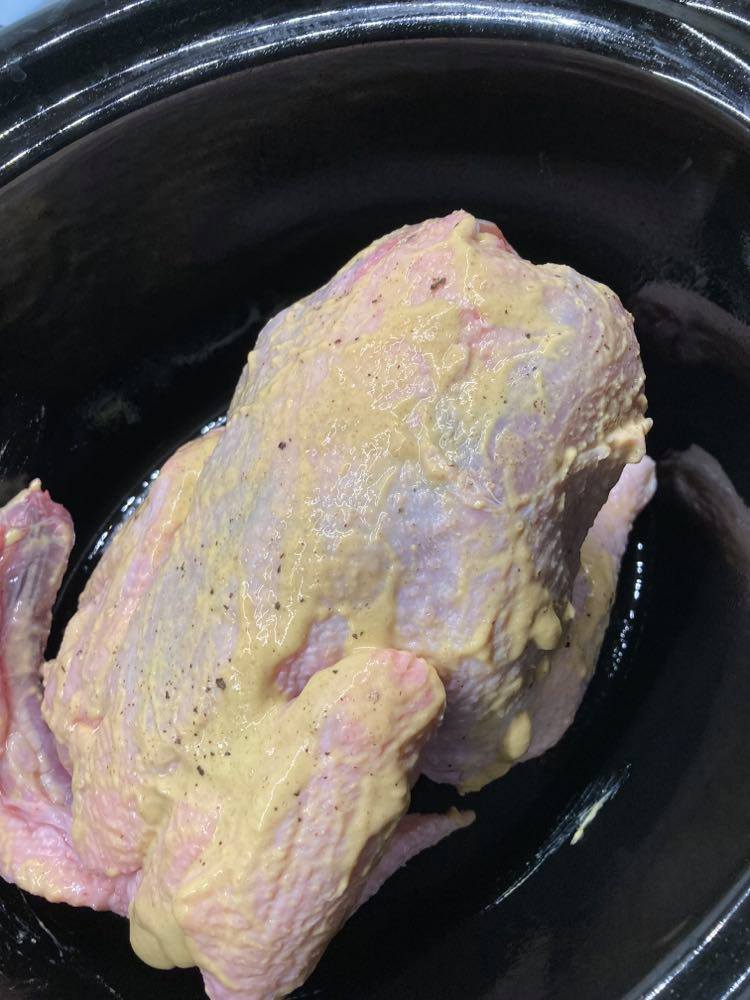 If you are interested in giving homegrown chicken a try let us know!  We love supplying our community with locally sourced and grown food.  You will taste the difference!