May Hill Farm
Beef, pork, chicken & more in Eastern Wisconsin
We are a small family farm raising farm fresh food just South of Fond du Lac, Wisconsin.
Our goal is to provide nutritious food and raise healthy, happy animals.  We offer:
Bulk beef (freezer packs, quarter, half, or whole)

Pork by the cut

Bulk pork (half or whole)

Whole chickens

Free range chicken eggs

Honey
---
Product Availability
To see the products we have available at this moment, simply click on any product categories to the left. 
Note that many products are priced by weight, so the exact pricing will not be known until we select the actual items that will fulfill your order.  The shopping cart will show the approximate total cost for each item. 
---
Customer Reviews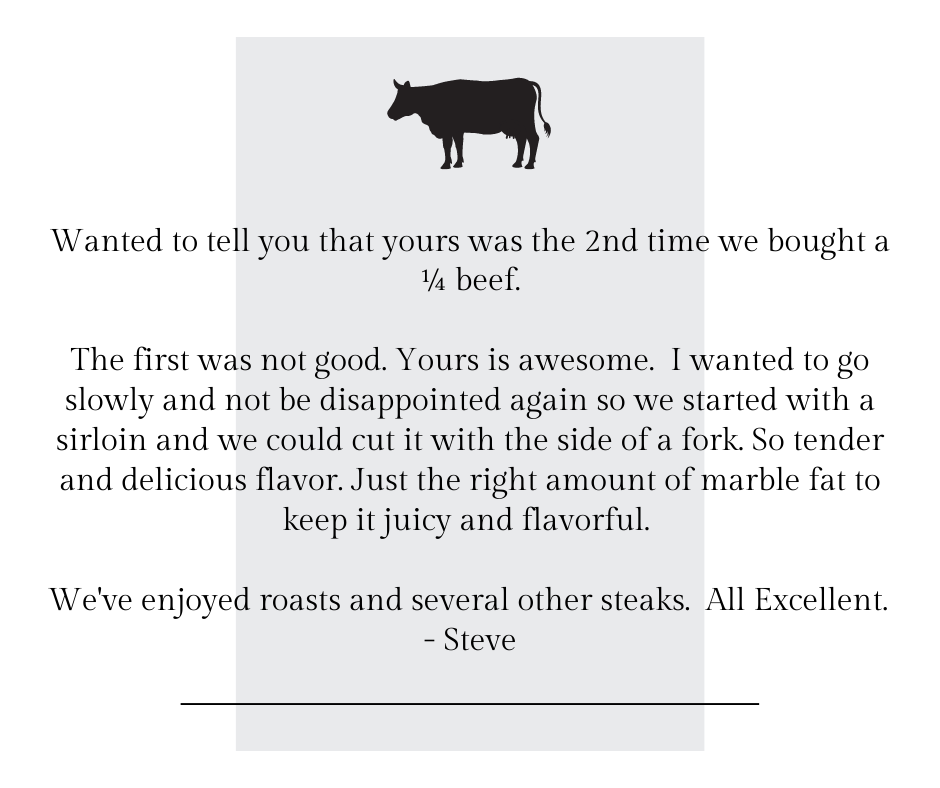 ---
Farm Pickup
You can order from our inventory at any time and come to the farm to pickup your order.  Just place your order and we'll contact you to arrange a pickup time.
  Not ready to order?  Be sure to Join Our Newsletter and check out our blog so we can let you know about events & specials! 
---
We Appreciate Your Business
We work hard to provide healthy, wholesome products to our customers.  You won't find meat products like ours in your local supermarket.  To learn more about May Hill Farm check out the Meet Your Farmers page.
Thank you for supporting our farm!
Joe & Carrie